Date/Time
March 5, 2020 2:30 pm - 4:00 pm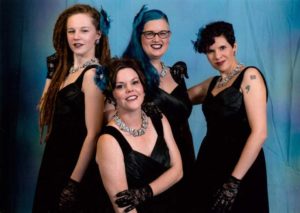 Bluebird is a Guelph-based a cappella barbershop quartet. They have performed as guests of A Cappella Showcase, The Over Tones, Inc., Downtown Acton BIA, Stonehenge Therapeutic Centre, and Downtown Guelph RBC Noon Hour Concert Series. They will be joined by the Fiddlestix String Quartet from Rockway Mennonite Collegiate.
A freewill offering in support of Meetinghouse operations will be held. Everyone welcome.